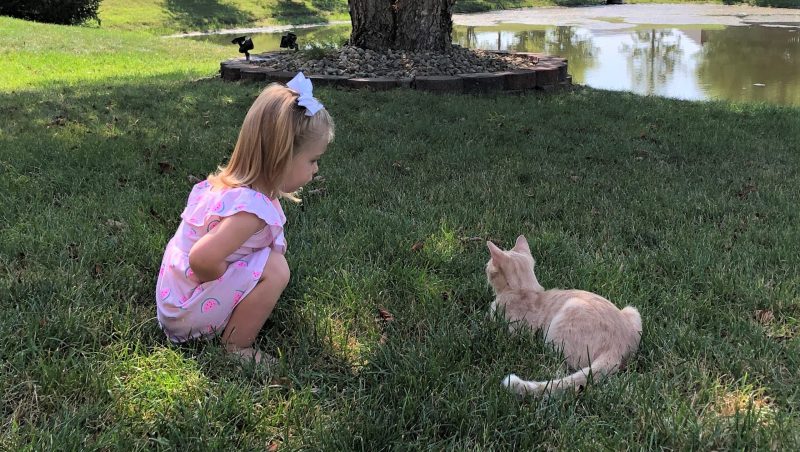 Self-awareness is a general term which fully encompasses the topics I have specified within this blog. As this content continues to grow; more importantly, as you continue to learn, do not forget to step back and re-assess how the knowledge and content relates to your sense of self. Self-awareness is a cyclic process of continuous growth. As children, we experience these cycles for the first time. I am watching my daughter, Madelyn, begin to experience more physical potentials (sitting and crawling) followed by her emotional experiences in response to them. Eventually she will be able to talk about her actions, and one day she will ask about the purpose of learning her next task. The valuable cycles will continue as she begins to apply her physical self to mastering more complex tasks. She will experience more intertwined psychological responses, and she will have a better grasp of the rational pathway of achieving her goals. Her greater purpose will hopefully become more clear as she expands her interactions with the people around her.
How can I improve my sense of self awareness?
Self awareness is a broad and potentially daunting topic, hence why it is minimized and often overlooked by many. To tackle this challenging task it may be useful to itemize the components of who you are as a person. I look forward to relating a few well known references including Maslow's hierarchy, Erikson's stages of development, Piaget's model, and Kohlberg's theory in later posts. For now it is best to start with a more simple overview.
1. What are your physical health needs?
Many people overlook the critical needs of the human body. We are all dependent on the oxygen in clean air to breath, clean water to hydrate our body, healthy foods to nourish our body, a good night sleep to repair our physical body, and maintenance of the homeostasis potentials within our body. Unfortunately, we tend to overlook these necessities as more complex social challenges inevitably become prioritized. It is always important to keep in touch with your health.
2. What are your psychological needs?
Once your health is optimized, you are able to fully and completely experience the psychology of yourself. You have a psychological need to feel secure and comfortable with yourself, and this allows you to develop healthy relationships with the people around you. This drive to improve yourself and your relationships will also motivate you to follow at least a few social trends which may or may not be optimal for your health.
3. What are your rational needs?
Learning is a lifelong process, and the amount of knowledge which can be attained does not have limits similar to physical potentials. Whether you are eating a meal, interacting with other people, studying a book, or meditating in silence, the ongoing stream rational processing will continue. Each moment you are blessed with the option of applying that stream positively and productively for yourself and for those around you.
4. What are your spiritual needs?
The robotic and repetitive nature of socially defined productivity has minimal value unless there is a greater purpose. While churches aim to assist in helping to define spirituality, it is up to you to truly connect with something more. The support of your spiritual needs helps to fulfill the sense of the human self, beyond the human body and beyond the psychological ego. Spirituality fully encompasses the physical, psychological, and rational self in order to relate with the soul which will be carried into eternity (the 'location'/specific definitions are up for debate).
As my first blog post I left this fairly general, but please let me know if you have any topics you would like me to discuss in more detail!