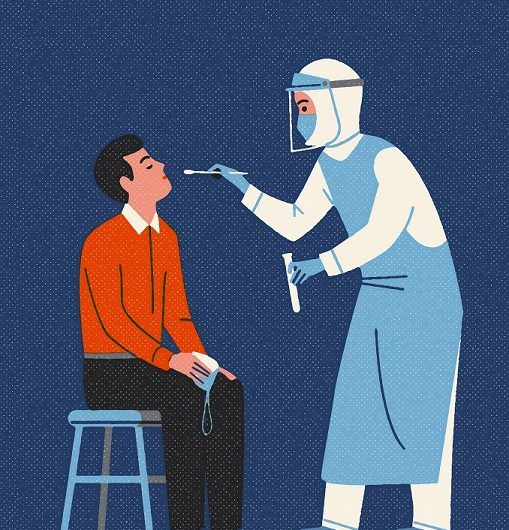 The size and frequency of social gatherings is starting to increase in the midst of the Covid-19 pandemic. However, plenty of questions remain unanswered. After reading a recent publication, I am starting to gain some confidence in three important conclusions:
Nasal swab samples (tested via RT-PCR) is currently the only accurate testing method.
The majority of people with Covid-19 are likely asymptomatic
Covid-19 is a virus that spreads rapidly even with appropriate quarantine measures in place.
The publication described 217 crew and passengers on board a cruise ship headed to the Antarctic sea around the time of mid-march. In light of the Covid-19 pandemic, passengers and crew underwent a preventative screening before embarking on their journey. In addition, everyone on the ship followed detailed sanitary protocols.
Facing the Virus At Sea
The first symptoms appeared on day 8 of the cruise. Passengers and crew members agreed to appropriate quarantine protocol. The six passengers and crew with initial symptoms through day 12 all tested negative for Covid-19 via antibody testing kits (VivaDiag qSARS-CoV-2 IgM/IgG). You are welcome to research the logic or accuracy of antibody testing in more detail. However, I have concluded the antibody testing method is not accurate enough to diagnose Covid-19 cases.
Even with the negative antibody test, a passenger had an extreme case requiring hospitalization. However, that passenger tested positive for Covid-19 using the more accurate nasal swab testing (RT-PCR) method. All 217 members on board had to undergo nasal swab testing before the ship could attain permission to dock. On the 20th day of the cruise, 128 of the 217 passengers and crew tested positive for Covid-19. Only 24 (19%) of individuals who tested positive for the novel virus had symptoms including fever. All remaining passengers were asymptomatic. However, eight passengers were evacuated for hospitalization including one patient who had died at the time of publication. Finally, additional passengers tested positive after the first round testing. Additional cases developed even after strict quarantine measures were put in place.
To accurately assess the steps we need to take, more adequate testing (RT-PCR) needs to be done. We need a better idea of the number of people who have been exposed to the virus, and a better understanding of corresponding symptoms or lack thereof. Although local areas are offering antibody testing, this test is not accurate enough. As more public places start to re-open, I hope we can all respect the fact that the virus is remarkably difficult to contain. Whether individuals are healthy or not, the virus does have a chance of causing significant health issues.
As things continue to evolve, we still do not have a clear answer. However, I hope that we can peacefully and productively rise to the challenge. I hope that we can remain grateful for the challenging work that so many doctors and nurses continue to perform.